OUR MEDALS

Winery certified VIA


Korea Wine Challenge


VINVEST


International Wine Contest Bucharest


Decanter World Wine Awards - London


Wine Festival ADAR

OUR WINERY

Unequaled experience inside LacertA wine's house
LacertA's wine assortments, winners of numerous gold medals at speciality contests, are now housed within a new, modern cellar, ready for visits on the vineyard's domain.
The Tirolean Architects V. Miklautz and M. Gaertner created with this building a unique architectural experience, which advances to a landmark of the whole region.
WINES

We cultivate 6 varieties of red wine and 6 varieties of white wine.
The assortment is made of international varieties: Cabernet Sauvignon, Syrah, Pinot Noir, Merlot, Burgund Royal, Sauvignon Blanc, Pinot Gris, Rheinriesling, Muscat Ottonel and Chardonnay, as well as inland varieties such as: Feteasca Neagra and Feteasca Alba.
SPECIAL COLLECTIONS

At LacertA Winery we constantly search, develop and try to find the best solutions for our customers. After long and very intense debates, we are proud to present to you our Collections:
1. The Vintage Collection – Special wines from great vintage years
2. LacertA Cuvee Grand Prix – Champions always stay together
3. LacertA Dolce – Gentle, velvety, refreshing, a delight of senses
4. LacertA Gift Collection – Luxury, elegance, quality
Romania rising as New World of wine in 'old' Europe
Walter Friedl, the Austrian co-owner of Lacerta winery: "We are here at 45 degrees of latitude and we have conditions like in Bordeaux or Tuscany," he adds, speaking from his vaulted cellar, where wine matures in oak barrels made in France, Hungary and Russia as well as Romania.
---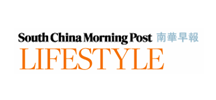 Romania rising as New World of wine in 'old' Europe - By Isabelle Wesselingh
"The conditions to make wine here are world-class," says Walter Friedl, the Austrian co-owner of the Lacerta winery. Friedl and his Romanian business partner Mihai Banita run an 82-hectare (200-acre) estate in Romania's southern Dealu Mare region, about an hour's drive from Bucharest.
---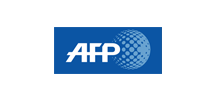 Romania on way to breaking new vistas for red and white wines in Old World Europe
So far Romania, the sixth-biggest wine producer in the EU is exporting only three percent of it's wine output, far behind countries like France or Italy.
---

Romania rising as New World of wine in 'old' Europe
But while Romania may look like a newcomer on the international wine map, the country is actually rediscovering a tradition dating back to antiquity and praised by the Latin poet Ovid.
---